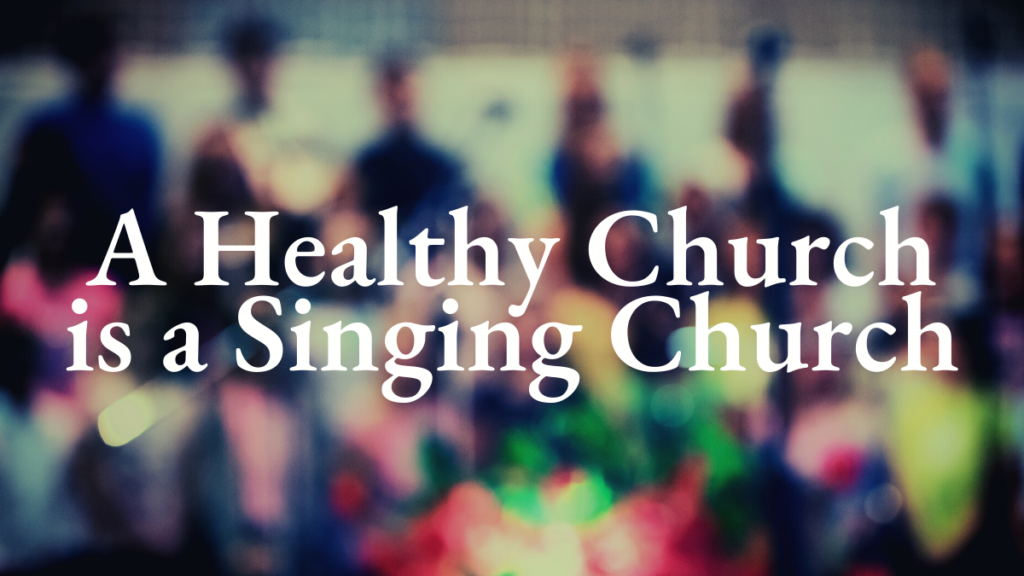 It's been said that a healthy church is a singing church. How do we define a healthy church? Is it church attendance and growth, or is it something deeper. And what does singing have to do with being a healthy church?
Statistically, music plays a significant role in worship; most churches devote about a third of their gathering time to congregational singing. Why is singing important to worship? One reason is that singing is a uniting action.
Singing unites the head to the heart—uniting our theology (what we think about God) with our doxology (how we praise God.) The scriptures are full of directives to sing praise and thanksgiving to God (over 250), as well as many examples of it. We have the song of Moses after crossing the Red Sea, the Psalms of David (a core part of worship still), the songs of Hannah and Mary, Jesus singing with his disciples on the last night they would be together before his death, Paul telling the Colossians to sing with thankfulness to God, and the scene in Revelation describing people of all nations and tongues singing praises with a loud voice.
Singing unites us with other believers. Regardless of our backgrounds, socio-economic, or cultural differences, we stand together and sing as the united body of Christ. Think of the cross that is often placed in front of many churches as a symbol representing our worship extending horizontally as well as vertically.
Singing unites us with Creation. The psalms repeatedly describe humans and nature praising God together; for example, Psalm 98:4,8 says, make a joyful noise to the Lord, all the earth; break forth into joyous song and sing praises! Let the floods clap their hands; let the hills sing for joy together.
There are many proven benefits of singing together as part of a worshipping congregation. Studies show that singing together improves our physical and mental health by enhancing our breathing, posture, and muscle tone, helping manage pain, helping build a healthier immune system, improving our memory and cognitive function, reducing stress levels and depression, and overall, enhancing our sense of happiness, wellbeing and belonging.
With all these benefits, why wouldn't we sing? Some of us are self-conscious and might feel we can't contribute. Try to remember, our audience isn't our pewmate, our audience is God. You've not doubt heard it said that we should dance like no one is watching? I suggest that we sing like no one is listening.
I believe a healthy church is one where we reach out, serve, and care for those in need; where we come collectively to worship the living Christ; and where we rise and raise our voices together in wonder, gratitude, and love for our God.
-Ted Von Pohle,