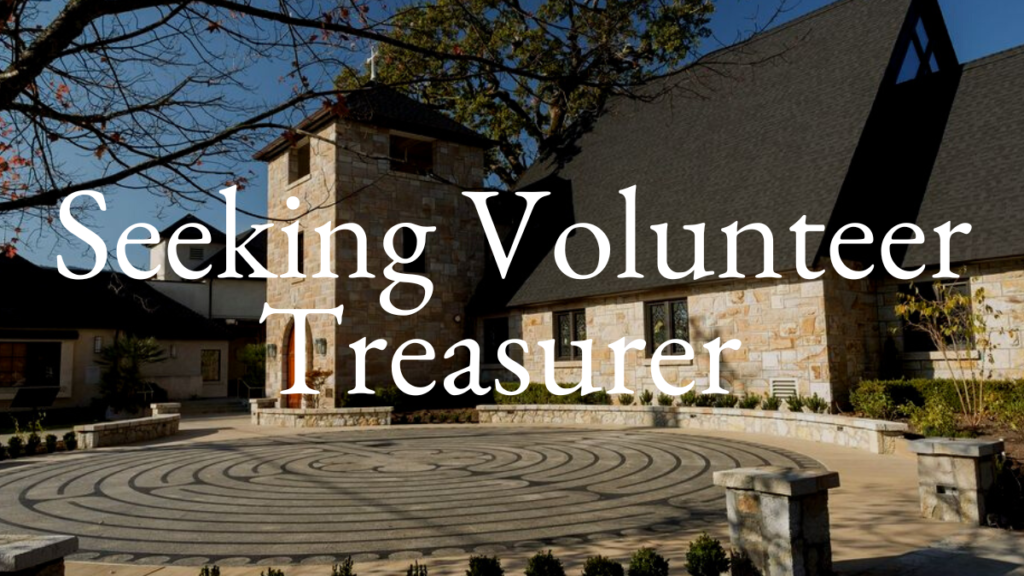 Grace Church is seeking a Treasurer to serve a one-year term beginning at the Annual Meeting on January 29, 2023. While it is not necessary to be a bookkeeper or CPA, the ability to understand financial reports at a detailed level is important. This volunteer position requires about 5-6 hours per week and can be done almost fully remotely.
The Treasurer's main functions are to chair the Finance Committee and to review the Controller's work. The role is supported by several volunteers: the Financial Secretary (Diana Deen) tracks donations; the Risk Manager (Ken Moll) handles insurance issues; and the Investment Manager (David Moreland) interacts with our professional investment firm. A full job description is available here.
Leslie Moreland, Treasurer from 2020-2023, says, "Being Treasurer seems like a non-spiritual role, but without the work of the Finance Team, Grace would not be able to continue its mission and ministry. It is very fulfilling to be able, with practical, work-world skills, to contribute in such a big way to our beloved Grace Church."
Sara Rowan, Senior Warden adds, "Serving as an officer at Grace Church can be a deeply rewarding experience; while we are lending our professional expertise, we are also connected to a spiritual mission and work amidst loving prayer. We thank Leslie, Marshall and the Finance Committee for professionalizing our operations and establishing us as a model for other churches."
If you are interested in serving in this role or know someone who might be a good fit, please contact Senior Warden and Chair of the Nomination Committee Sara Rowan, at [email protected].
With prayers that this effort reaches the person called to do this good work,
-Sara Rowan