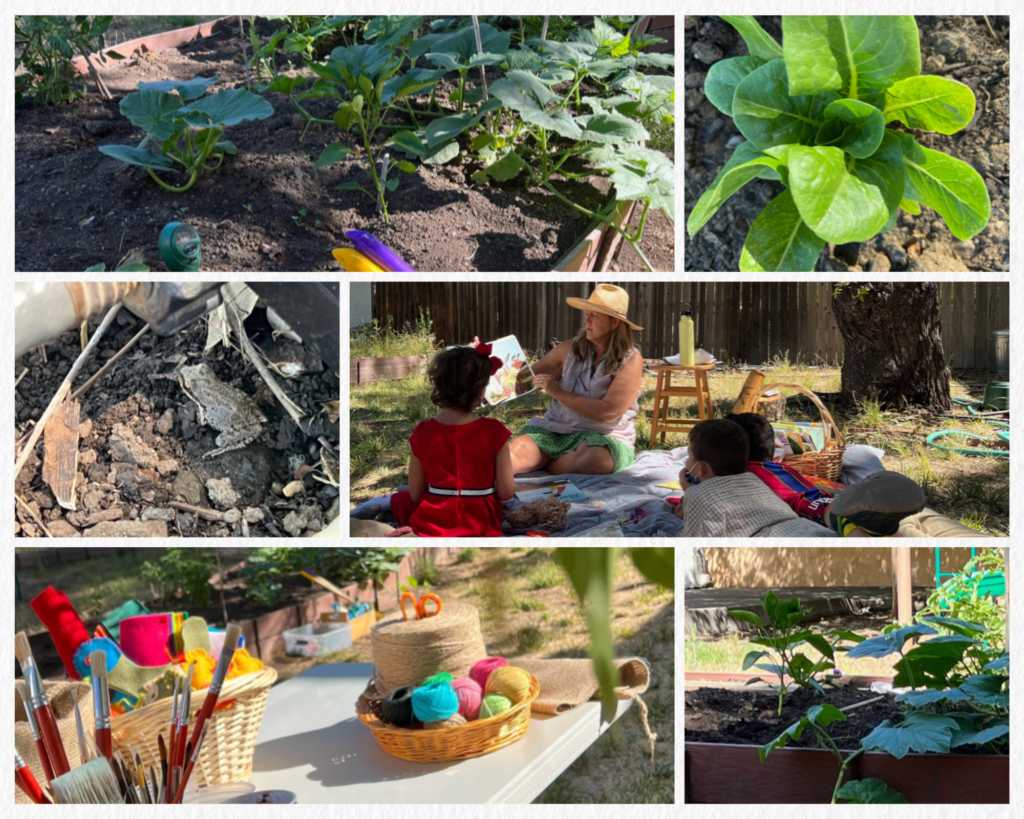 Can you believe it has already been a month at the Good News Garden? Our plants are growing, seedlings are sprouting, and new friends are joining us in the garden each week! — people, birds, bees, frogs, and lots of worms!
Last Sunday, we explored the kinds of life you find in the garden and how we can welcome and make homes for our new friends. We are continuing to work each week to make a beautiful space together!
Each week we are watering and weeding and digging, planting seeds, painting stepping stones, making trellises and homes for our garden friends (beans, cucumbers, tomatoes, ladybugs, frogs, and more); and reading together under the walnut tree. And we're adding new activities and materials every week. With so much to experience and explore, we wish the children had more time to dig, play, paint, discover, and find moments of wonder and rest as they encounter the Holy Spirit at work in the garden and in themselves.
A reminder that children and youth ages 3+ are welcome in the garden from 9am-12pm every Sunday through August 21. We have water and juice, snacks, and all other basic needs covered. Truly, feel free to bring them to the garden at 9am and have a moment to yourselves before church. You can reach out to Joanna at [email protected] or 530-219-6256 if you have more questions about the program or how your children can best participate.