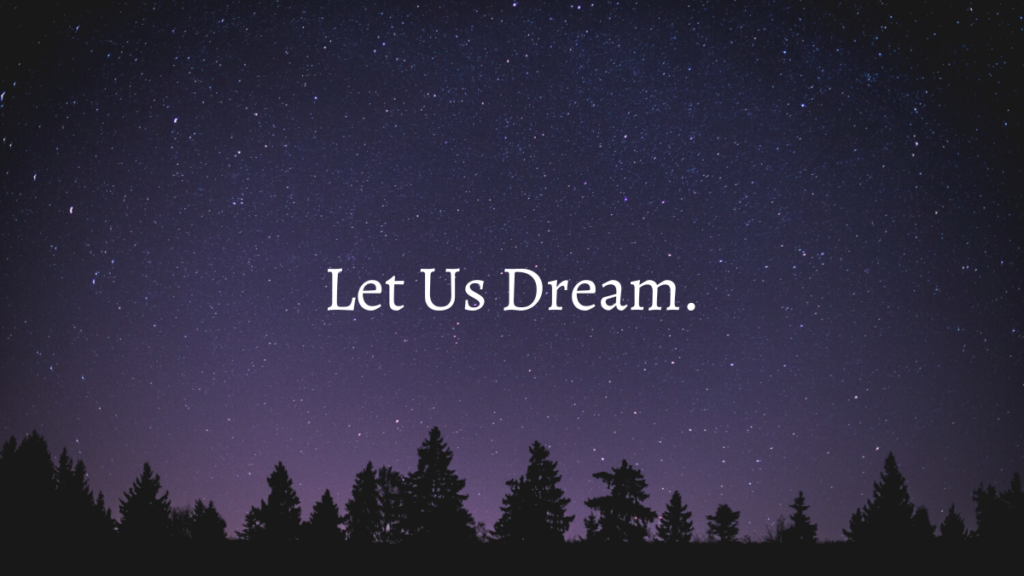 Dear Ones,
Last year around this time I shared with you that I had been diagnosed with an episode of clinical depression resulting from chronic pain and burnout. Today I find myself in such a radically different place that I marvel daily at the difference. The support of Grace's leaders, staff and congregation, work with my mentor, spiritual director, therapist, and physical therapist, one full and four partial months medical leave, and three weeks of solitary retreat as well as a family pilgrimage during my sabbatical have been the container for God's work of transformation in my life. I am changed, and I am unspeakably grateful.
I have chosen the title of Pope Francis's recent book, "Let us Dream," as our theme for 2023. The beginning of this new year, as a reconnecting and renewing congregation with a rejuvenated rector, feels like an open place. Psalm 18:20 is a verse that has always resonated for me; this year it became true in a new way: "You have set my feet in an open place; you rescued me because you delighted in me." This new year, renewed, relieved of the pressures that have crowded close on every side for so many years, we find ourselves in an open place. It is a time to open ourselves to the Spirit's direction for us, to God's dream for us and for the world.
There are very few scripture verses, I think, which are repeated verbatim in the old and new testaments. We find these words, spoken by the prophet Joel, repeated by Peter in his sermon on the first Pentecost: 'In the last days it will be, God declares, that I will pour out my Spirit upon all flesh, and your sons and your daughters shall prophesy, and your young shall see visions, and your old shall dream dreams. Joel 2:28, Acts 2:17
Dear ones, after Lent and Easter comes Pentecost. After the death and resurrection of the past three years, I know that God's Spirit is with us. This is the year to open ourselves to that Spirit, and to soar with her on the wings of her dreams.
I'll see you at the combined 9AM Eucharist and Annual Meeting on Sunday, where we will celebrate new life and begin to dream together!
In tremendous gratitude, much love, and deep peace,
-Rev. Amy