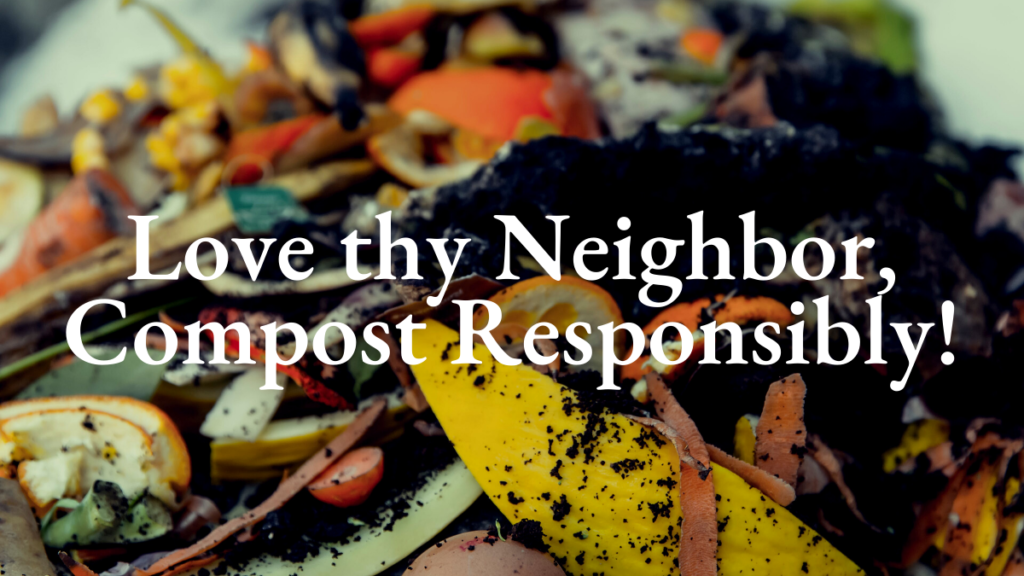 Two Sundays ago the Environmental Stewardship Ministry sponsored Andy Buck from Upper Valley Waste Disposal to discuss what is suitable for compost and recycling bins. Some takeaways from the talk were:
40% of food bought in California is wasted (We recommend "Just Eat It! A Food Waste Documentary" on Netflix)
Food waste in landfills is the #3 source of greenhouse gas emissions in California
In St. Helena, food scraps and food-soiled paper (only if not lined with plastic!) can be composted. This is turned into high quality compost that is used to feed our vineyards. Because of this, "compostable" plastics are not permitted in compost bins
Rigid plastics (plastic bottles, tubs, and containers) are the most likely type of plastic that is able to be recycled. If you are not sure if the plastic is recyclable, it is better to throw it in the trash. This may seem counterintuitive, but it saves money and energy for recycling companies if they don't have to pick out trash from recycling .
If you haven't seen Andy's talk, we encourage you to watch his talk at the Sunday service recording. The Environmental Stewardship Ministry, founded in 2022 by Jacob Zuniga, alongside Gayle Davies and Grant Showley, was also responsible for other projects such as the reusable mug system at coffee hour. We will be collecting hard-to recycle items such as wood and electronics at the work day on September 23– stay tuned for details!
If you have any ideas to improve our environmental impact at the church or are interested in participating, please email the Environmental Stewardship Ministry at