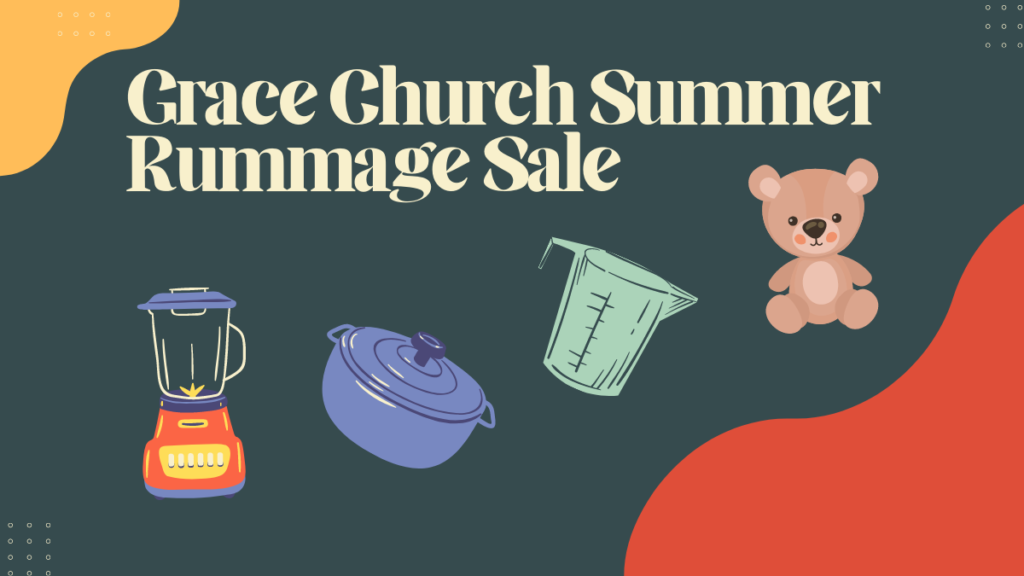 Homelessness is California's nemesis and Napa County has its share of needy people. This July it was reported that there were 506 homeless people in Napa County – up from 494 in 2022. And numbers continue to rise. In the same survey, 197 reported being homeless for the first time compared with 128 in 2022. This count also included 50 families which is up from 28 families in the 2022 study. *
On Saturday August 12 from 8 a.m. to 1 p.m. Grace Episcopal Church is hosting a Rummage Sale event with 20 local and area rummage sale vendors. Vendors pay $25 for booth space and also commit to donating at least 25% of their proceeds from the event to the agencies selected by the church's Outreach Ministries committee. Because of the extent of homelessness in Napa County as well as all of California, the committee has selected Abode Services (Napa County) and Redwood Gospel Mission of Santa Rosa to receive the proceeds from this year's rummage sale.
Abode Services, a regional agency based in Fremont, was founded in Alameda County in 1989 with a mission to end homelessness by "putting housing first" and provides support and rental assistance services to homeless individuals. Abode serves Santa Clara, San Francisco, Santa Cruz, San Mateo, and Napa counties and has been working in Napa County since 2017. They operate the South Napa Shelter and the South Napa Day Center, located at 100 Hartle Court in Napa, as well as the Winter Shelter at the Napa Valley Expo. They also provide a hot lunch program bolstered by local restaurant partners.
Redwood Gospel Mission, located at 101 Sixth Street in Santa Rosa, provides an emergency shelter for men, an emergency shelter for single women and women with children called "The Rose", and programs that will give their guests the time and opportunity to put their lives back together. They also have a Mobile Ministry program and a Jail Ministries program. Proceeds from their Redwood Gospel Coffee Company and their Thrift Store also help support their homeless ministries work.
The Grace Church Summer Rummage Sale will be held in the parish hall located near downtown St. Helena, at 1314 Spring Street, on Saturday, August 12, from 8:00 a.m. to 1:00 pm.
* Napa Valley Register, Edward Booth reporting, Jun 6, 2023, Updated Jul 14, 2023
https://napavalleyregister.com/news/local/napa-countys-2023-homeless-count-shows-slight-increase/article_b15ca24a-0498-11ee-8303-ff96834001ec.html