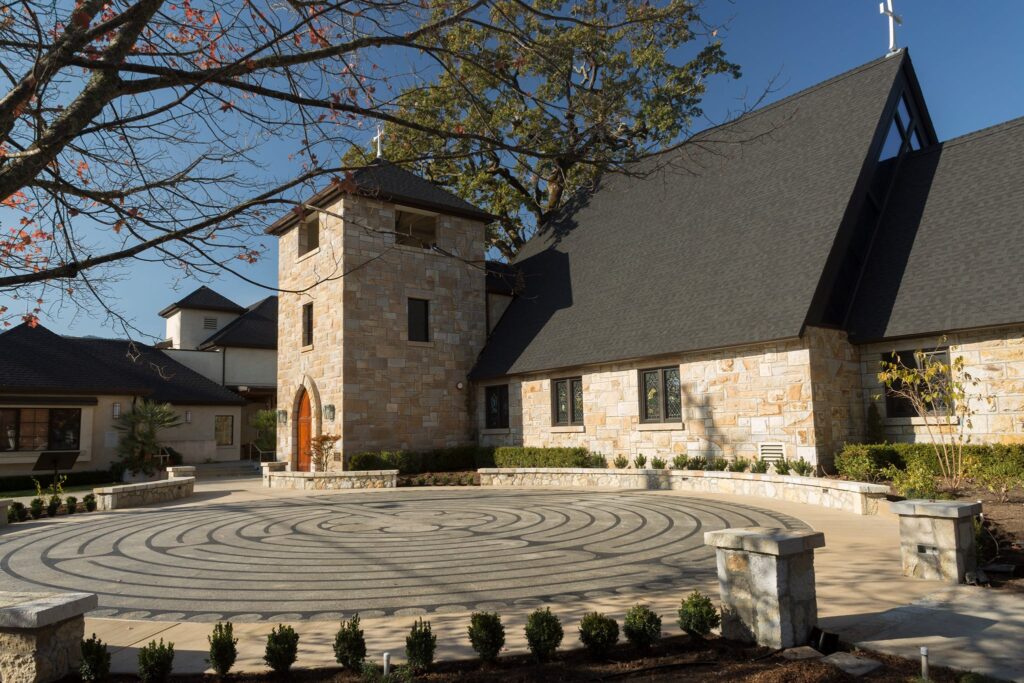 To Our Grace Church Family and Friends,
Grace to you and peace! On behalf of the Vestry, Finance Committee and Sustaining Grace (formerly The Endowment) Team, we are writing with an important update on the successes and challenges of our congregation. We would like to share with you exciting plans already underway as we approach our 150th anniversary in 2025 to strengthen and sustain Grace's ministry, outreach, and campus for the next 150 years. This letter aims to create a shared understanding of where we are headed and help us all to renew our active commitment to support our beloved church—Please read on!
Let's Celebrate!
Grace Church continues to have a profound impact on both our local community and our wider world. Our outreach support via Grace Church ministries such as Baby Love and Adopt-a-Family, our long-standing support of local organizations such as UpValley Family Center, St. Helena Food Bank, and Rianda House, and international efforts such as our women's scholarship program in Bubaare, Uganda continue to have a profound impact on so very many in need of our support. Our beloved Grace Church directly provided more than $100,000 to all these charities and many others during calendar year 2022, and indirectly, solely because of your incredible generosity, donated more than $191,000 in total outreach this same year! Thank you one and all. That's simply amazing!
Besides outreach, Grace excels at "inreach!" Our small groups (including two new groups: one online only and one Spanish-speaking!) continue to help members and friends stay connected, with discussions overflowing with love and support each week. Despite the challenges of the past three years during Covid, fires, and our rector's medical leave and sabbatical, our community relationships remain strong. Grace is still known in St. Helena as the place for families to be. As we bid goodbye to Erika Muller, our veteran youth leader, a beautiful documentary film produced by Brian Capener gave us the chance to reflect on the incredible impact of this nearly 20-year-old ministry, and the scores of young lives Grace has impacted. 2022-23 saw Grace's children's ministry bounce back from COVID, with committed leaders, enthusiastic children, and a new garden project. Grace has continued to produce a high-quality livestream which is viewed over 3 different platforms by an average of over 100 people each week, some at the time of the 10AM worship service and even more afterwards as their schedules permit.
Facing Challenges
Despite this good news, there are trends at Grace Church which echo broader changes in the world at large. Since the pandemic in early 2020, nearly all churches across the country and even globally have experienced declining in-person church attendance, which brings with it a decrease in financial support. While our overall attendance numbers are better than pre-pandemic times, over half of our estimated weekly participation is online. Fewer people in the pews means less energy in the service, less fellowship and camaraderie, and fewer offerings in the plate. The benefits of online worship—especially for shut-ins, those who are travelling or out of the area, and those who may be curious and want to "check us out" online before attending in person—also come with these challenges but motivate us to continue to provide online access.
At Grace Church, changing attendance has also been exacerbated by a permanent loss of members. Wildfires have forced some members to relocate, while others have moved or passed away. This "perfect storm" of trends in declining membership and online worship has caused our weekly in person attendance to fall 30 to 40 percent when compared with the pre-pandemic years.
As giving has decreased, expenses have unavoidably increased due to inflation and growing maintenance demands from our now 20-year-old facility. Our budgets for the past three years have relied on one-time sources of extraordinary revenue (like the federal Payroll Protection Plan). This 2023 budget year will likely end with a deficit of $100,000 or more despite these outside resources. We must look to the future and plan for necessary repairs and maintenance to our beautiful buildings. A long-term capital plan prepared by church leaders and external experts estimates these costs will add $4 million in expenses over the coming two decades. Simply put, we need to act now to sustain Grace for the present and future, and it will take a village!
What can you do?
With everyone's effort, now and into the future, we can ensure that the light and love of God continue to spread into the world from Grace Church. Here is how you can help:
Come to Church in Person… and Bring a Friend!
Be a part of reinvigorating worship by bringing more people back in person every Sunday. The most effective way of bringing more people back to church and getting them involved is for each of us to invite a friend, a relative, or a neighbor (or all three!!) including those who used to attend Grace that we have not seen for a while. Each of us inviting one new person into the church community has a "double benefit"—they get to experience the warmth and comfort of the love of God in this place, and our community gets stronger.
Make a 2023-2024 Financial Commitment
Please think deeply about what Grace has meant to you and your family over the past one, five, ten, twenty or more years and complete your annual gift commitments if you have not already done so. If you have never made one, please make a commitment this year. If you are able to increase your previous commitment. Please click this link http://tinyurl.com/2024Giving or button below below to increase your commitment for 2023 or make your commitment for 2024.
Support the Sustaining Grace Fund
To sustain Grace Church on sound fiscal footing, we have launched the 150th Anniversary Sustaining Grace Initiative. This major philanthropic campaign seeks over time to create a new $10 million unrestricted permanent fund (the Sustaining Grace Fund), to provide a reliable, ongoing source of income to support the annual budget of the church, including growing capital costs – $5 million by our December 2025 Anniversary and an additional $5 million from legacy gifting over the coming years. We are setting up informal gatherings to discuss the Sustaining Grace Anniversary Initiative and look forward to updating everyone with more specifics over the coming months. Please indicate your interest now to attend one of these gatherings by sending an email to Alexandar Haslip at [email protected]
The Bottom Line: Get Involved
All our ministries, from outreach to education, from worship to administration, need more volunteers in these post-pandemic times. Getting involved in service is the most rewarding way to live out your faith and get more deeply connected in the community. Some ministries require as little as an hour or two per month, and your service will make a real difference! Please contact Rev. Amy if you would like help in discerning how to serve.
In Closing
We all love Grace Church and the positive impact it has had and continues to have in our beautiful Napa Valley and our world. The impact that we have is palpable, and its future vitality depends on a renewed commitment from all of us to sustain Grace for the next 150 years in an increasingly challenging environment.
Thank you for your time and attention to this update; we welcome your questions, comments, or suggestions directed at any of us listed below. Over the next several weeks you will be hearing and reading much more this crucial message.
In the meantime, go in peace to love and serve the Lord, in whose name we pray, Amen.
Rev. Amy Denney Zuniga+ Genevieve Schlangen, Senior Warden
[email protected] [email protected]
Phil Baxter, Finance Committee Treasurer Lex Brainerd, Sustaining Grace Committee