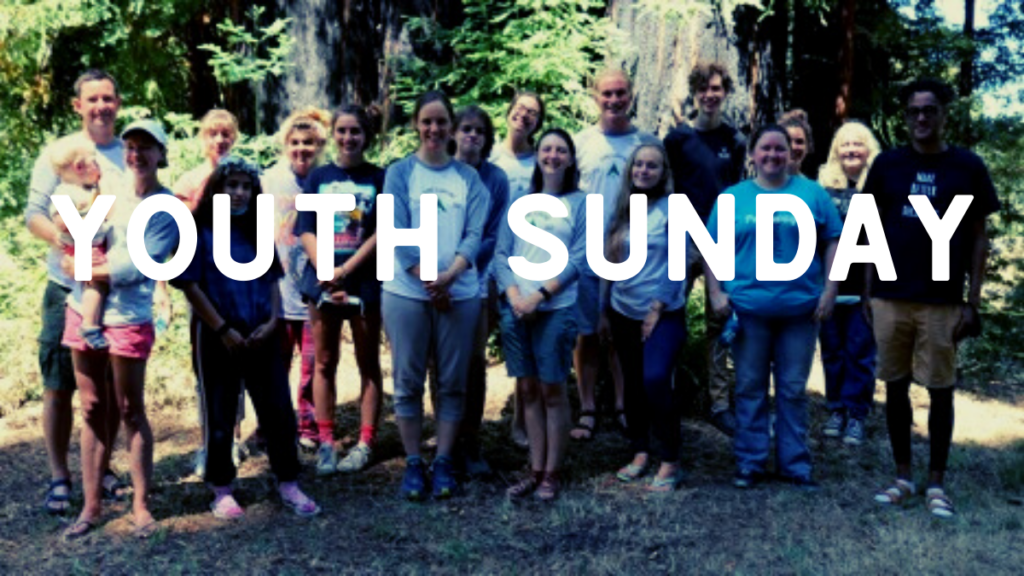 As I rode my bike (Noah in tow) across town this morning to the Montessori school, I was pondering how quickly this year has gone. Twelve months ago we gathered on the labyrinth for a worship service that followed the confirmation of eight of our teenagers the night before. Two of those teenagers gave the sermon and spoke about their time at Grace. And fourteen of them proceeded to graduate high school.

In September, we started our youth program year meeting outdoors. Children gathered with Reverend Anne and Susan for songs, discussion and art. The youth met with Michael and Genevieve and talked about life. In November, we said goodbye to Anne and hello (again) to Joanna who immediately jumped in to help vision a continued catechesis program. I added more hours to my work week. In December, January and February our meetings became hybrid. I designed an at-home Epiphany lesson on my Christmas trip to my parent's house. In March, we set up an Atrium in the Newton Room and the youth group held its once-again-annual Have a Heart fundraiser. The last few months have been almost pre-pandemic as we gather weekly to work in the Catechesis of the Good Shepherd and down in the youth center. Next week we leave for our mission trip to Colorado.

This work is nothing without the adults behind it. Just like it takes "a lot of beer to make good wine" it takes a lot of adults to mentor a young person. (There are statistics on this: experts generally agree that it's between 5 and 10 adults needed in the circle for a teenager). I've thought a lot about Kerry Forbes who began the Catechesis decades ago. I've re-engaged with Gayle Davies who started the youth ministry program with me in 2007 and is back again this year. And the myriad of leaders we've had, not the least of which are the ones who have weathered the weird storm of covid and online discussions with 7 year olds. 
This Sunday we will celebrate together to thank our volunteers, bless our graduate and commission our mission team! 

Catechists and Youth LeadersSandy Baxter, Susan Calkin, Gayle Davies, Michael Roché, Genevieve Schlangen, Sara-Sita Sanders.

MissionariesHelen Foster, Ella Katz, Josie Katz, Zoe Schelhorn, Maddie Sullivan, Gabi Vadon-Stoffer, Mia Wagner, Jacob Zuniga, Michael Roché, Jamie Phillips, Erika Mueller 

GraduateLayne Griffin
– Erika Mueller, Director of Children and Youth Ministries