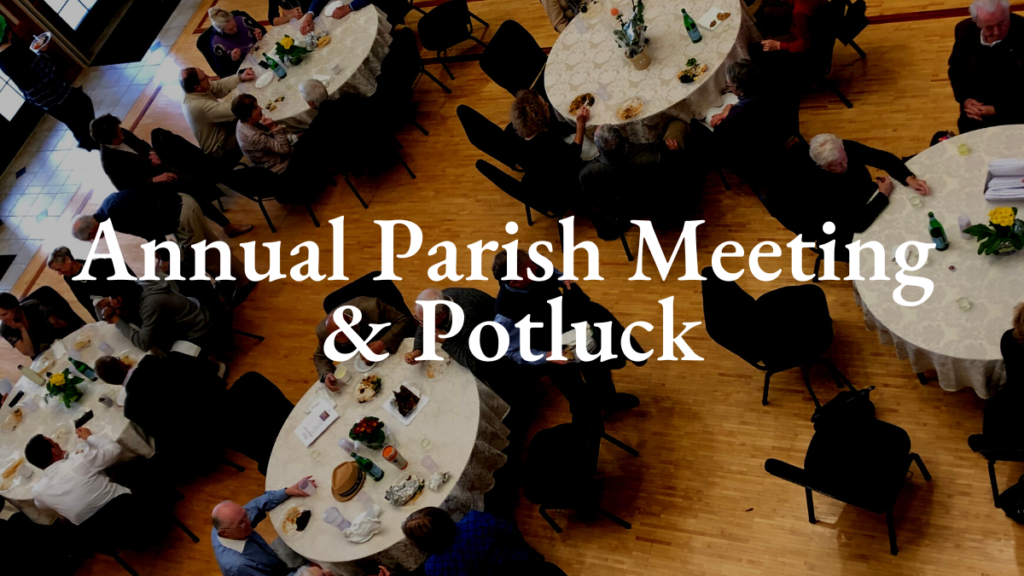 On Sunday January 29 we will be hosting out Annual Meeting with a combined service at 9am with potluck lunch to follow! The annual meeting is the "state of the union" of Grace with reports from our various ministries and finances. The cool thing about the Episcopal Church is that it's a democracy and so there's also some voting–you get to say "aye" or "nay" and that kind of thing. Past annual meetings have boasted skits, costumes, dancing, raffle prizes and hula hoops so don't be fooled–we're going to have fun doing this business-y thing! And of course there will be fellowship:
What to bring for the potluck? We will coordinate this based on last names!
Last names starting with A-J = App/Salads
Last names starting with K-P = Main Dishes
Last names starting with Q-Z = Desserts
Please use this signup form to let us know what you plan to bring!