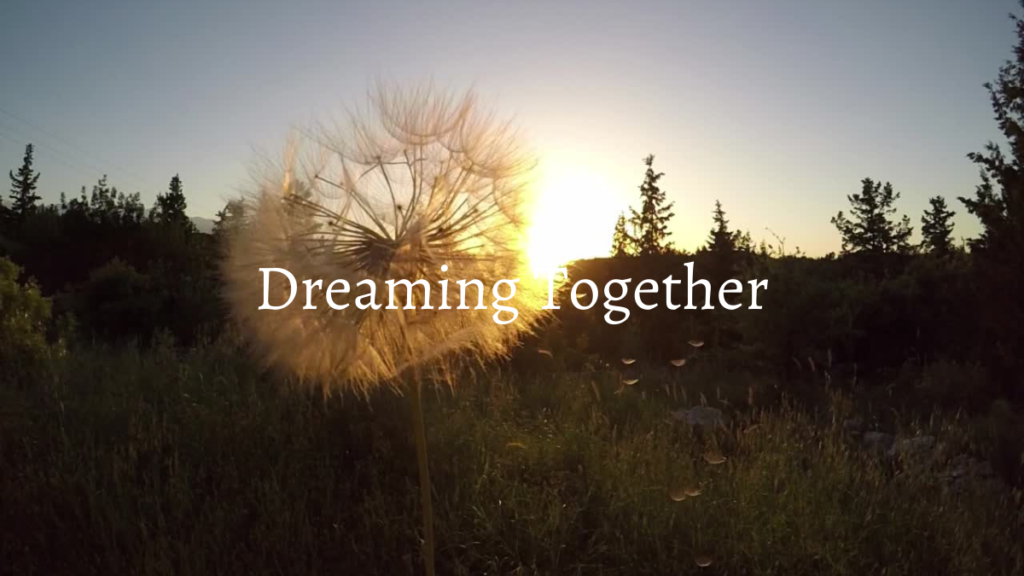 Dear Ones,
A couple of weeks ago Rev. Amy announced our theme for the new year here at Grace as "Let Us Dream." In her headline piece, Rev. Amy called us to realize that after several challenging years we now find ourselves in an "open place" in which we can be more attentive to the Spirit's direction for us, and for God's dream for us and for the world.
God's dream lives in each of us, and God's dream extends out through each of us. So as Liberation Theologian Dorothee Sölle has said,"we must not let God dream alone." Part of that is being good stewards of the gifts that help make dreams possible; gifts of our time, our talent, and our treasure.
"Let us Dream" is an invitation for us to dream together, and to work for these dreams here in community together at Grace. As our stewardship season draws to a close we want to invite you again to consider that as a church, Grace exists as a physical entity with regular financial needs as well as a space for us to dream together. One way we can help make sure these dreams come to fruition in our community is through our giving. Yearly giving estimates help Grace Episcopal Church plan and exist in financially responsible ways.
As of 2/8/2023, we have estimates (formerly known as pledges) from ~41 households with an estimated giving total of ~$213,640. We are hoping to have over 100 households sharing their 2023 giving plans with us to meet our budget of $540,000 or 39.5% of what is needed. As we approach Lent and the end of our Stewardships season we ask that you would be a part of our Grace community opening itself up to the Spirit, as we seek to soar with her on the wings of her dreams.
You can submit your annual giving estimates through our church website, the paper punch form at the church on Sunday, or by emailing finance at [email protected].
Thank you for helping us dream together, and with God.