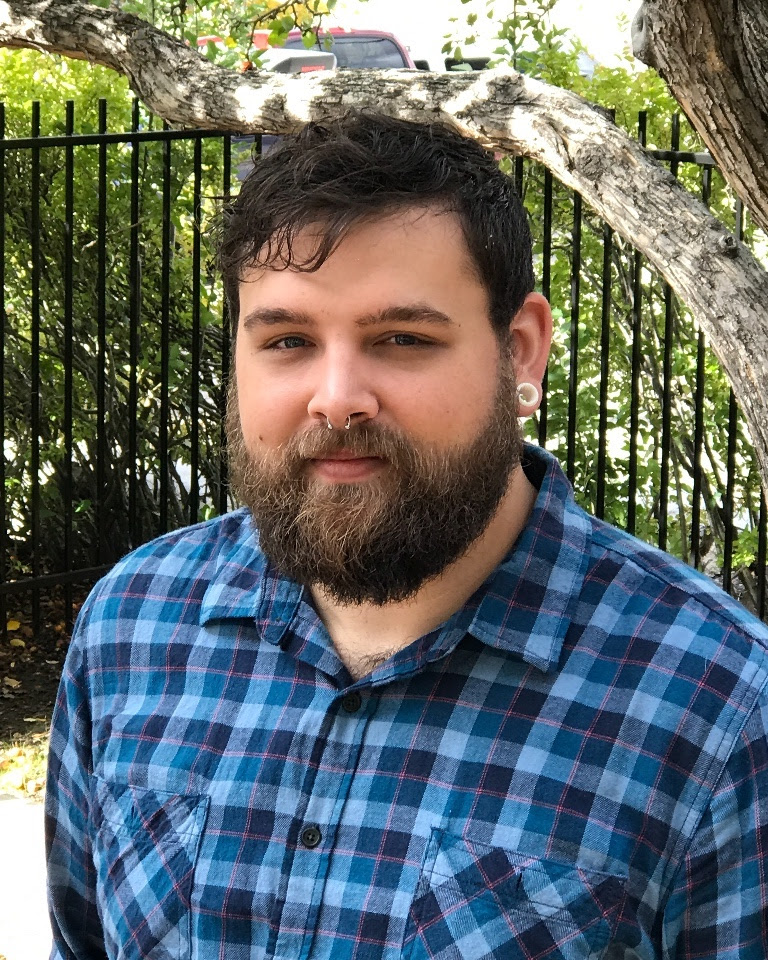 Ryan brings a wealth of experience in church communications in a variety of settings, and we are so excited to welcome him to Grace. You can read more about Ryan below.
---
Hey y'all!
My name is Ryan Cagle and I am so excited to be a part of the Grace Episcopal team. I wanted to make this post to introduce myself and let everyone get a chance to become a little more acquainted with me.
I am a self-described spiritual vagabond, haphazard artist, and aspiring storyteller, living in the backwoods of Alabama, with my wife and two wild children. I have worked in a myriad of church contexts over the last twelve years, and I am currently pursuing a Master of Divinity in Social Transformation from United Theological Seminary of the Twin Cities. My family recently moved back to the South after living in Flagstaff, Arizona, where I worked to curate experimental faith gatherings for young adults, served as the director of a multi-church collaborative youth ministry called, The Flagstaff Youth Cooperative, and oversaw the communications ministry for the Episcopal Church of the Epiphany. I have a passion for creativity and collaboration that I hope to utilize here in my work at Grace.
I am a trained spiritual director who uses table-top role-playing games to foster spiritual self-discovery, and a soon to be graduate of the Center for Action and Contemplation's Living School. I have a deep love for the evolutionary vision of Pierre Teilhard de Chardin and how his ideas can be integrated into the radical call to work for the liberation of the most marginalized in our communities. I spend most of my free time reading books, hiking with my family, and being active in local politics.
Random Facts About Me:
I was President of the Future Farmers of America all through High School.
I used to yell into a microphone for a hardcore band.
I have barely any use out of my left thumb due to a freak accident when I was 13.
I drink more coffee than any one human should ever drink.
A few of my favorite things:
Favorite Theologians:
Pierre Teilhard de Chardin
Cathrine Keller
James Cone
Ada Maria Isasi-Diaz
Thomas Merton
Favorite Movies:
Safety Not Guaranteed
A New Hope (aka Star Wars Episode 4)
Arrival
Annihilation
Favorite Foods:
Tacos
Corned beef Hash
Fried Catfish
Turnip Greens
Favorite Fiction:
Everything written by J.R.R. Tolkien
The Southern Reach Trilogy
The Shape of Water
I hope that after all of the above, you have an idea about who I am! Please feel free to reach out to say hello or to ask any questions you may have. I am looking forward to working here at Grace and getting to meet everyone in the coming weeks!
Through whom, to whom, and for whom all things exist
-Ryan Cagle