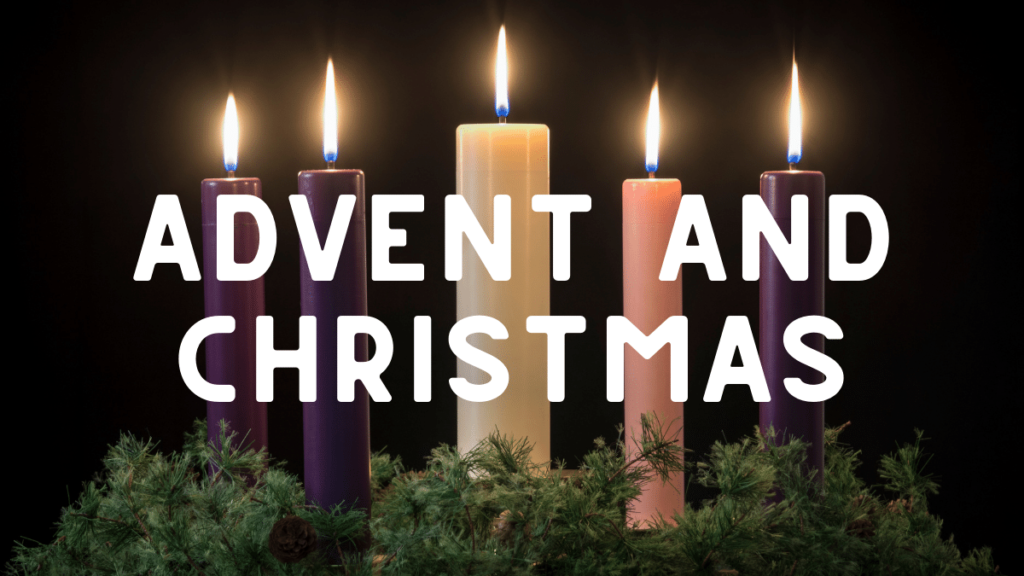 Events
Advent Labyrinth Walk| Date: 12/8 Time: 7:00pm (rain date 12/22) Ruthanne Svendsen will lead a time of "spiraling into the center of God" for this Advent season on the Church Labyrinth. This will be a time of meditation, chant, chime, candlelight.

Quiet Christmas Service | Date: 12/14 Time: 7:00pm"The apostles gathered around Jesus and told him all they had done and taught. He said to them, 'Come away to a deserted place all by yourselves and rest a while." In this busy time before Christmas, we offer you a place and time to "rest awhile." It seems particularly important this year to get in touch with the ancient rhythms of light and dark that call us to slow down and to reflect that God is in our midst at all times. In this busy time before Christmas, we offering you a place and a time to "rest awhile." Please bring a friend.
Live Nativity | St. Helena Adventist Church is hosting a live Nativity event. on Friday December 17, 7-8:30pm. Come by to see the nativity come to life and have a cup of hot cocoa! Want to get involved with this project? Email Michelle: [email protected].

Intergenerational, Bilingual Posada | Date: 12/19 Time: 4:00pmWe are starting a new tradition in the Grace community: a Christmas posadas celebration. Mark your calendars for 4pm on Sunday December 19th for this inter-generational, bilingual, music-based gathering that recalls Mary and Joseph's journey in Bethlehem.

Carols at the Créche | Date: 12/24 Time: 5:00pmJoin Grace friends on the labyrinth for Christmas carols around our manger scene. Children are welcome to don costumes as we celebrate the birth of the Christ in song!

Christmas Eve Mass | Date: 12/24 Time: 8:00pmJoin in person or online for this traditional Christmas Eve service.

First Sunday of Christmas |Date: 12/26 Time: 8:00am & 10:00amJoin us in person or online for worship for the first Sunday in Chirstmastide.
Resources
Advent Spotify Playlist | You can enjoy this years Advent Spotify Playlist curated by our Youth and Children's Ministry Director Erika Mueller at https://tinyurl.com/graceadventsongs
Advent Kids Music Playlist | You can enjoy this years Advent Kids Playlist curated by our Youth and Children's Ministry Director Erika Mueller HERE.
Advent as a Season of Spiritual Practice | Last Advent Rev. Amy teamed up with Fr. William McIlmoyl, former rector of Grace, for a discussion of Advent as a season of spiritual practice. You can watch the recording in preparation for this years Advent season HERE.
Advent Wreath | The Advent wreath is a circular garland of evergreen branches representing eternity. On that wreath, four or five candles are typically arranged. Each candle represents an aspect of the spiritual preparation for the coming of the Lord, Jesus Christ. During the season of Advent, one candle on the wreath is lit each Sunday as a part of the Advent services. Families or other small groups of people give devotional readings while lighting the candles on the Advent wreath, adding a meaningful dimension to worship. Many families repeat the tradition at home as a way of deepening and making spiritual preparations more intimate and personal. You can download prayers for using the Advent wreath HERE, songs to sing at home HERE, and more about the symbolism of Advent Wreath HERE.
The Posadas | The Posadas are an Advent candlelight procession and celebration. Popular in Mexico and other countries, the Posadas reenact Mary and Joseph's search for a place where Jesus could be born. You can listen to the songs HERE and download the lyrics HERE.